BENEFITS OF HUSBAND AND WIFE
HAVING WILL TOGETHER.
We always pride ourselves as pro-family service provider.
We encourage Husband and Wife to make Wills together, hence
we are offering 10% discount to support your ACTION.
Will Writing is pre-planning for our loved ones!
It makes sense for Husband and Wife to do it together for such an important decision.
It is also a form of love expressed to one another that not only are we taking care of one another now,
but we are also together taking care of our loved ones.
The assurance giving to the other party or the beneficiaries will be highly appreciated when the situation arises.
We can do this part to lessen the frustrations and agony faced by the loved ones we left behind.
Life is unpredictable.
I know I will regret if I don't make a Will.
Making a Will is the most sensible thing to do.
If it's not now, when?
Making a Will is a form of assurance to my loved ones.
I want my loved ones to be informed of how much I have left behind for them.
This is the way to show that I love them, and I have everything arranged for them even if I am gone.
My family and I did not have the slightest clue of what to do with our dad's asset when he passed away without making a Will.
My family and I did not have the slightest clue of what to do with our dad's asset when he passed away without making a Will. Fortunately, Mary shared with us useful information pertaining to probate and letters of administration and how her company could assist in obtaining the Letters of Administration for us to proceed with our dad's estate distribution. Fortunately, everything went smoothly and we managed to settle it within 1 & 1/2 months which previously I understood from friends that such process normally took at least 3 months or longer. Thanks Patrick and his team for helping us to expedite our case.
Satisfied Client : Mrs Esther Chow
THE IMPORTANCE OF HAVING AN EXTRA SET OF WILL
What if an EXTRA SET of Will becomes your Saviour!
You are ready to find the Will and perform the execution of the deceased,
be it your Parents, Spouse or Children.
Unfortunately, you realized that you do not know where he kept the Will.
In this scenario, it is equivalent to NO WILL at all!
What if the deceased has pre-planned and gotten you to be the Executor and
you are holding on to this EXTRA SET of WILL, the whole situation changed.
You can now execute the WILL according to the deceased's instruction LEGALLY.
Hence, the Grant of Probate can be processed faster and translate in cost savings
leading to a SMOOTH ASSET DISTRIBUTION.

We provide professional Will writing service.
We follow all the legal requirements in writing Wills strictly.
Our Personal Will @ $300 includes the following provisions :
1. Personal particulars of client (testator);
2. Revocation clause;
3. Appointment of up to 3 executors and trustees, and up to 2 guardians;
4. Defining rights and powers of executor and trustee;
5. Standard provision for real properties, insurance policies, joint accounts and jewelries;
6. Distribution of residuary estate up to 3 levels of beneficiaries by percentage;
7. Common disaster clause;
8. Free translation for non English speaking clients;
9. Witnessed by 2 of our staff;
Make a WILL together as HUSBAND AND WIFE
and enjoy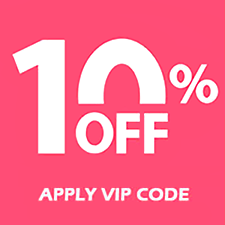 and receive an
EXTRA SET OF PERSONAL WILL WORTH S$50 for FREE
GET YOUR WILL WRITTEN TODAY!
Apply VIP CODE!
Testimonials from Our Satisfied Will Customers
Step #1
Fill up the above Contact Form
Upon receiving your Contact Form Details, Our Will Planner will send you a link to the Will submission form for you to submit your details online.
Step #2
Complete and Submit the Online Will Submission Form

Once we have received your Online Will Submission Form, our Will Planner will contact you within 3 working days to
verify your details and arrange appointment.
Step #3
Come down to the office to finalize and sign the Will

If you are happy with our draft Will, make payment and collect your Will on the same day.
What if I am making Will for myself and I am single, do I still get the offer? Click on the button now, we will work out something for you too!