Makeawillsingapore.com Make A Will Singapore is the number 1 website for your will writing services and information in Singapore
Important Question
for Those Who Care to Plan Ahead for their Future!
Do You Already Have A Valid Will Written?
If yes, Congratulations! A Will will ensures that all your assets, no matter how abundant or how modest, are properly distributed according to your wishes after your death. If you have not done so, read on.
By drafting a Will, you can AVOID the following PITFALLS OF INTESTACY RULES?
No Control over who to give and what percentage to be given to beneficiaries.


No Say over the appointment of Executor, Trustee or Guardian.


If the deceased leaves behind a spouse and children, elderly parents are excluded from the deceased estate.


Step-children and Illegitimate children are not included in the list.


Children from the previous marriage might be disadvantaged.


Ex-spouse can gain access to the deceased estate as a guardian of the children.


Couple going through separation leading to divorce is still considered husband and wife, and hence the surviving spouse is legally entitled to at least 50% of the estate.


The next-of-kin could be the administrator or co-administrator of the estate, but might not be entitled to the estate.


Living-in partner is excluded from the list.


If one beneficiary is bankrupt, your estate could land up with the beneficiary's creditor.


If one beneficiary lacks financial discipline or maturity, you can't stop the distribution to him. The administration cannot hold the assets in trust, and must distribute the estate to the beneficiaries after the probate formalities are completed.


Your best friend is excluded from the list.


You can't leave a legacy to any organization.
In this website, like most of our clients do, you will learn how to get your Will written in 3 Simple Steps.

In a Will, you are able to express your wishes as to what should happen to your estate after you are gone. This is the way to show your family that you love them! It is the most sensible thing to do.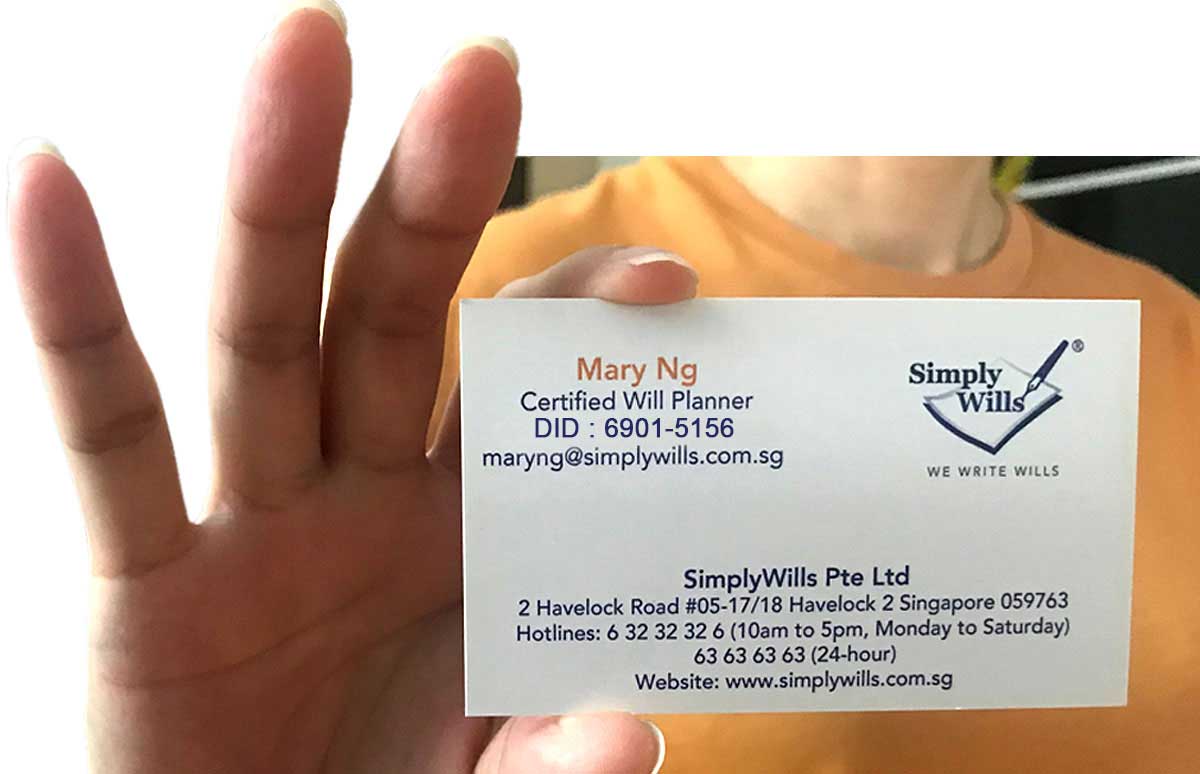 Use VIP Code to entitle to Special Offer.
Planning to write a Will? Talk to our
Certified Will Planner Mary,
today!
What are the
BENEFITS
of making a Will?
There are many benefits to make a Will. The 7 key benefits are :
Decide Who To Receive Our Assets – Decide on who shall receive and benefit from our assets rather than to leave it to the law to decide.


Provide For Those Not Entitled Under The Intestacy Law – To provide for people who deserve to receive our assets but not entitled under the intestacy law.


Decide How Much Our Beneficiary(ies) Shall Receive – Decide on the share of the assets to be received by beneficiary(ies).


Appoint Executor or Trustee – Decide on who shall have the rights to administer the estate.


Appoint Guardian – Decide on who shall has the rights to take care of the minors (children below the age of 21 years).


Reduce Confusion – As the instructions have been clearly stated in the Will.


Expedite Legal Process – Generally, it takes a shorter time and lesser legal fee to settle an estate with a valid Will than the one without a Will.
More than 15,000 Wills written to-date, delivering dedicated professional will writing services at affordable fees.
Our team have written more than 15,000 Wills and helped more than 500 families in applying the grant of probate/letters of administration. We can help you too, talk to us today.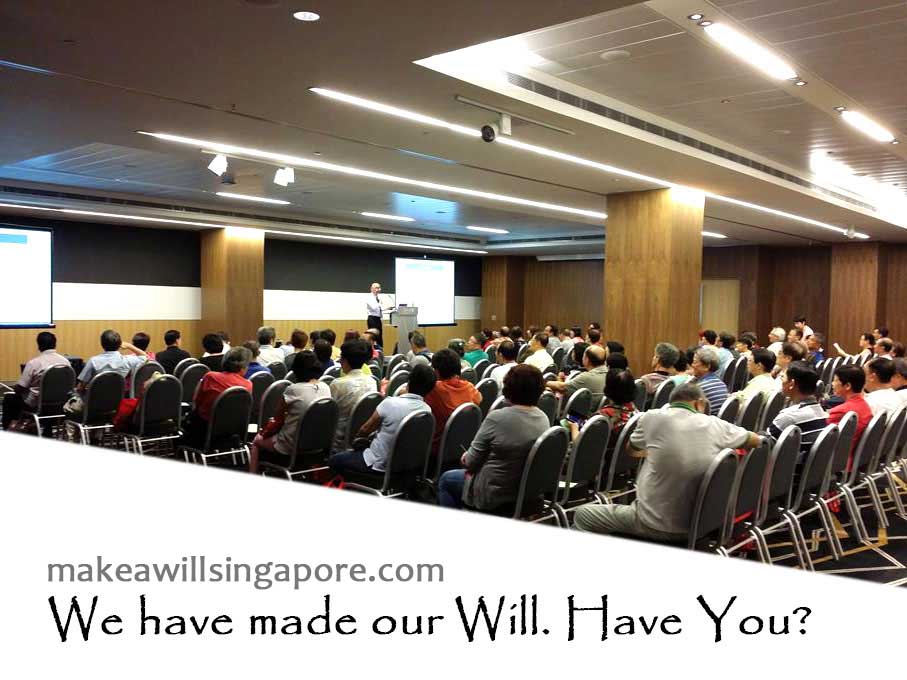 Read what our satisfied clients say about our dedicated professional service.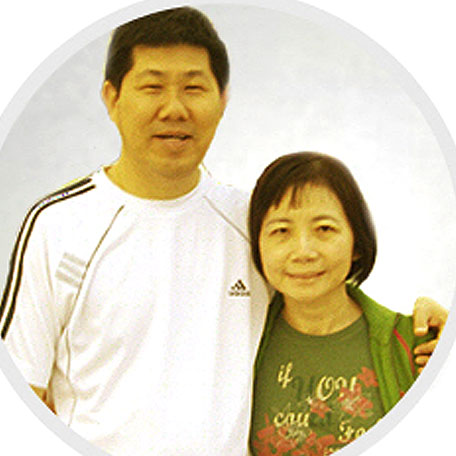 "We're grateful to Mary for introducing us to Will writing! Mary was very clear and detailed in her explanations. After listening to all the pros & cons of writing a Will, she managed to convince us that we should have one. Patrick was very professional & happily acceded to our last minute insertion without any fuss. The whole process was smooth & fast. We're very happy with their services and would not hesitate to recommend them to anyone who is interested to make a Will. Honestly, we're much happier after making the Will, knowing that everything will be taken care of should any unfortunate happens."
Mr & Mrs David Lee
Sales Director & Accountant
Considering how to go about writing a Will?  Talk to our Certified Will Planner Mary, today!
After working hard to build our personal wealth, it is natural for us to see how this wealth can be successfully distributed to the next generation before we are gone! Having your Will Written is the first step towards planning for your loved ones.
Read what our satisfied clients say about our dedicated professional service.
"I wasn't really ready to make a Will when Mary shared with me about Will writing some years ago. It was only during the time when I was seriously ill and looking at my young children, I suddenly realized that life could be so vulnerable.

Honestly, I'm much relieved now that I have made my Will, knowing that my children will be taken care of should any unfortunate happens to me. Thanks Mary for the good follow-up with me on Will writing."
Mrs Susie Kwan, Assistant Manager
We Deliver Dedicated Professional Will Writing Services At Affordable Fees.
Copyright 2022 makeawillsingapore.com  |  All Rights Reserved