EMAIL TESTIMONIAL FROM COMPANY ATTENDING WILL WRITING TALK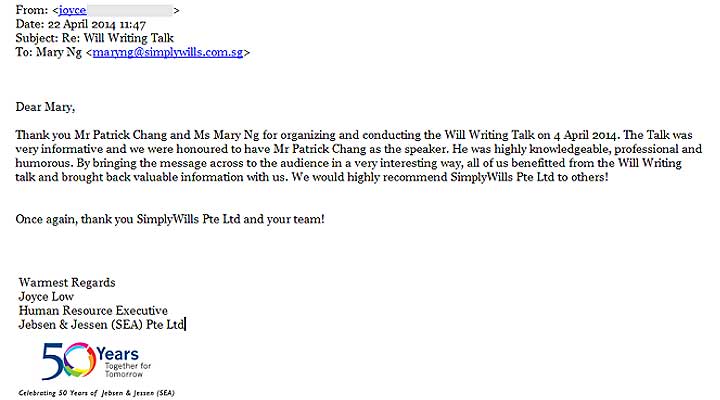 Our Will writer conducts free lunch time educational talk for organizations upon request. The lunch time talk will last for 60 minutes covering the following topics:
1. Common misconceptions relating to Will writing;
2. Intestacy rules and their pitfalls;
3. Benefits of writing a WILL;
4. Pointers for writing a WILL.